Definition
Edit

Reach for the sky!!!
Type
Tower
Rods
Lots ×
Spheres
Lots ×
Author
--AFKAN 09:34, 2 May 2007 (UTC)
Building Instructions
Edit
Start with 2 modules (one for the top and one for the bottom)
Then using 12x 6 rods connect to the various points on the bottom module.
Connect the 6 inner rods to the top module and rotate the top module until the desired level of twist is achieved.
Now connect the outer 6 making sure the twist is maintained in the opposite direction.
Properties
Edit
This is an extremely stable structure and can be stacked into towers of impressive height.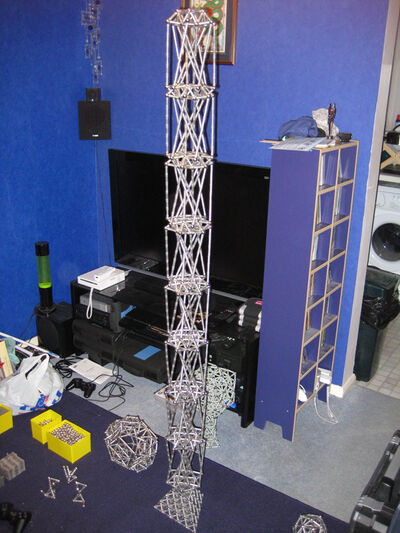 It also lends it's self very nicely to double scale.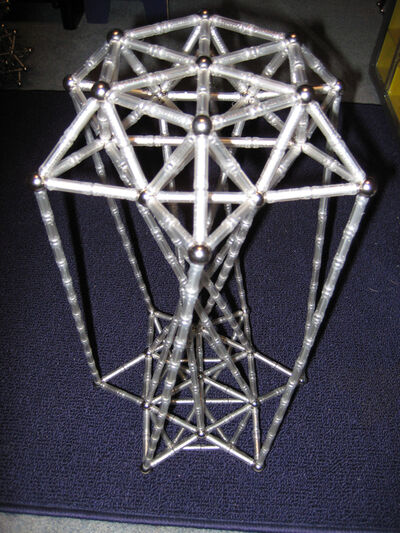 Examples
Edit
Ad blocker interference detected!
Wikia is a free-to-use site that makes money from advertising. We have a modified experience for viewers using ad blockers

Wikia is not accessible if you've made further modifications. Remove the custom ad blocker rule(s) and the page will load as expected.